"

Passion, pain and promise, from a whisper to a scream. Music filled with emotion and authenticity."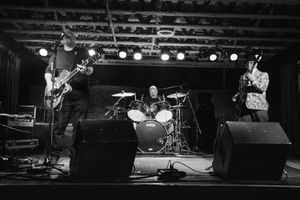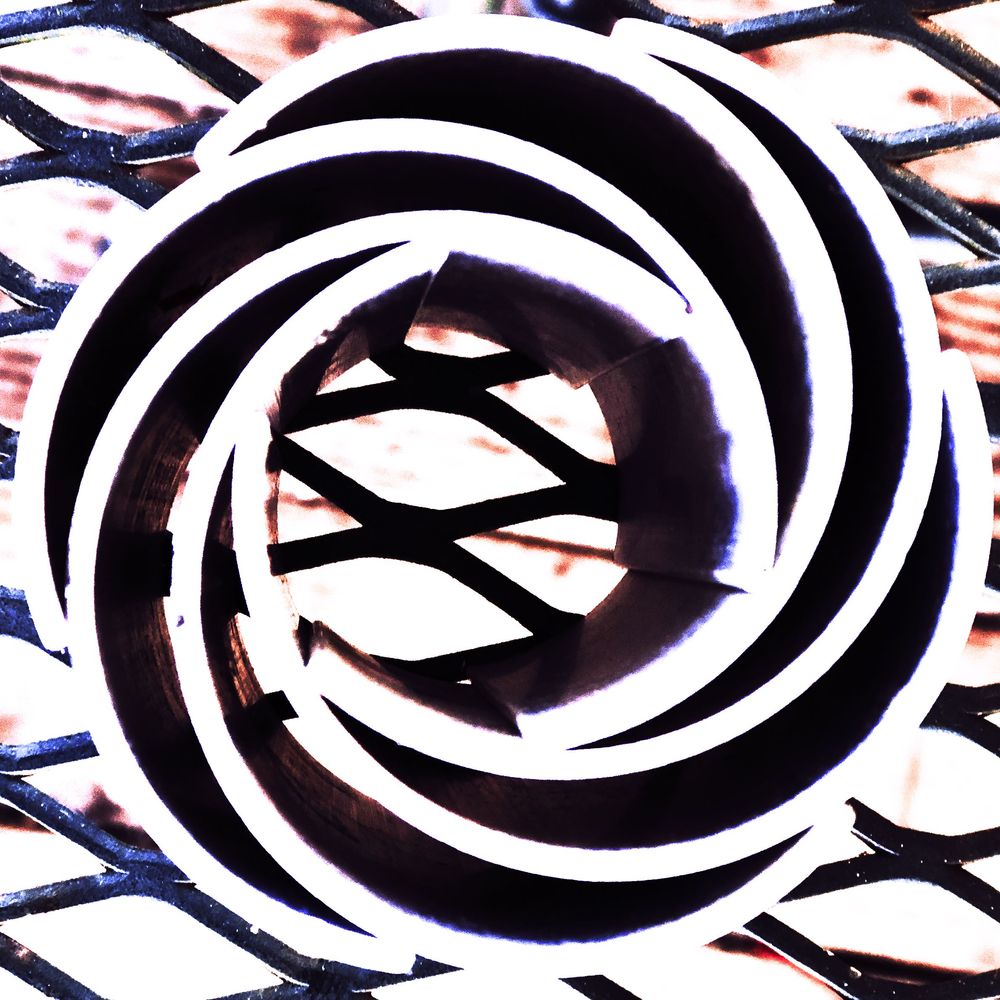 21st Century Alt-Rock
(and a little Folk)
Passion, Pain and Promise… From a Whisper to a Scream… Tobe Fare holds nothing back and has been lauded for its emotion and authenticity.
Originally a spinoff of Alt-Western Pioneers: Ice House Road, Tobe Fare features the guitar mayhem and broken vocals of Charlottesville music veteran Gary Hawthorne; "Mr. Positive" JR Stoffel on drums, Cajon, percussion and background vocals; and retired Vogue Model Bryan McKenzie on bass.
Tobe Fare began when IHR went on sabbatical, as the acoustic duo BiG! Totally unrehearsed, with in-the-moment arrangements, JR's Cajon and Gary's guitar sonically complemented each other, and at times caused audience members to wonder where the other musicians were…
However, they longed to "plug back in" and really get big, and brought in longtime friend Bryan McKenzie to jump start the new Electric Powerhouse 21st Century Rock and Roll machine. 
In August 2019, Tobe Fare (as BiG!) released "small" on Ranch Hand Records: A collection of songs about the whirlwinds of life, love and time -- to rave reviews. In March of 2021, they released their first video single, "People" – recorded during the pandemic under strict pandemic guidelines, shooting the entire video with only the three members on set. The ultimate in DIY.
After much thought, pondering and trying to explain why no one could find BiG! on line, the trio changed the name to thebandbig, then realizing how lame that was, went BACK through the pondering and serious thought to finally settle on Tobe Fare, based on a bit in the Canadian TV show LetterKenny.
They also decided to take a slight turn away from the Blues and more toward a more progressive Alt-Rock Sound hinted at on "small."
Tobe Fare went back in the studio in the Spring of 2022 to record an new single or two, (for those paying attention, the song titles are "Transparent" and "Love Will Find a Way") played a few shows between JR's Musical Theater schedule and looks very forward to returning to the stage in the summer of 2023, with some newly healed vocals and the addition of some cool new songs with a positive push to the future, and a new layer of sonic awesomeness!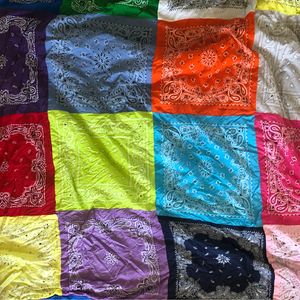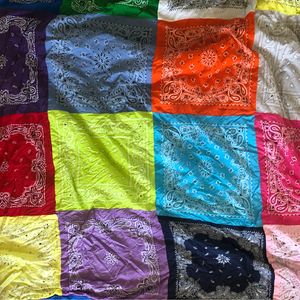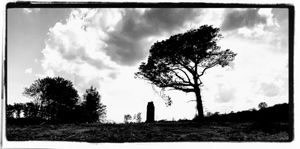 Reviews
Petra's review of the band BIG - the titled CD SMALL. 
Thank you, Gary Hawthorne, for allowing me the honor of reviewing your CD titled SMALL. 
To explain the sound of this band to someone that has yet to hear them.... take Jeff Healy band add a touch of Ray Charles and there you have it. 
The music on this cd is a smooth production of what you expect to hear in the most badass roadhouse bar or a Clint Eastwood type film. 
The blues are so deep it borderlines funk. I had this on today and it probably replayed 5 times in a row before I thought .... I promised to get this review out tonight.  That speaks volumes because my attention span to the same artist is perhaps 45 minutes max. So, congratulations on that one guys 
Three words can sum up what the band BIG songs are stories of LOVE, LIFE and PEOPLE. The writing is so intensely creative that you can visualize each story. I feel as if I lived each moment with the vocalist.  
I love the fact the cd matches the case; it makes easy to match up for those like me that do not put the cd back after the play. I personally thank you for that. The art work is beautifully done and ties in the band's name and cd title quite nicely. 
Very well done overall. I will play on future ROCK DRIVEN RADIO shows. 
My favorite tracks are: 
PICTURE THIS 
LIBERTAD 
PEOPLE 
This is music I recommend be added to any collection of music- it can fit into several genres. 
Be sure to order your copy today!
Petra Leak -- Rock Driven Radio www.rockkast.com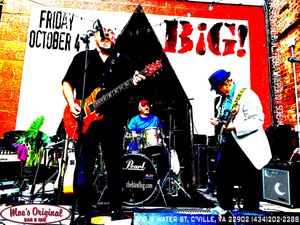 Reviews
small by BiG    - Stephen Hamilton, host of Fresh Roots New Blues on 91.9 WNRN
Just had a chance to sit down and listen to the whole new release by Charlottesville VA area band "BiG" and it was a great experience.  Saw them downtown at the Southern Café & Music hall for their CD release party and they were impressive. Given the great recording quality and clarity of the CD, I actually enjoyed this a bit more, not because their performance was lacking but mainly because I could hear lead singer and guitarist Gary Hawthorne's interesting vocals better, as you always can with a recording. 
The rest of the band consists of Adam "JR" Stoffel on drums, contributing a strong, solid foundation along with Bryan McKenzie's standout bass playing and they really rock the joint on their debut CD "small". It's a combo of older and newer tunes, some from Gary's former band Modern Logic but with a raw edge. Gary and JR are also in an outlaw country band, Ice House Road, but this is more of a blues/rock outing. 
"Are There Saints In Hell" grabs you from the start with that intriguing prospect and the thoughtful lyrics carry over to the next tune "Fall" a love song with a twist that encompasses need and desperation as well, to this listener. "Later Today" is a boisterous blues flavored tune and "Libertad" reminds the listener of the value of freedom today, without being overly preachy.  The social anthem "People" is a standout track concerning the hate-filled rally we know only too well here in Charlottesville but it is nonetheless a message of hope and love in spite of the destructive nature of pure hatred. Well done, guys!  "Picture This" features a great groove with introspective lyrics from Mr. Hawthorne and "Rain Dance" comes across as a cleansing celebration with a nice bass solo from Bryan. "Time And Again" is a more traditional sounding blues tune, but still a bit of a departure from the norm, and that distinction works well for the song in an interesting, unique way. 
All in all, BiG has great potential and I see this CD as the spark, the core, the kernel of something even greater (or BiGger) to come. It is certainly a rock record but the overall band sound is something beyond that simple description and that is fine.