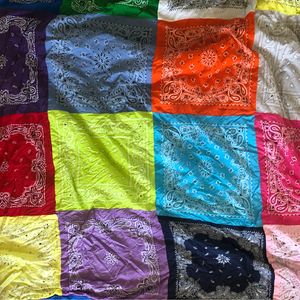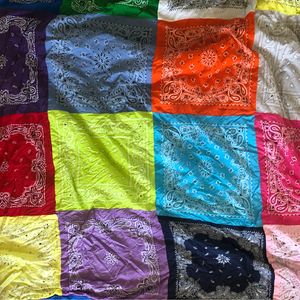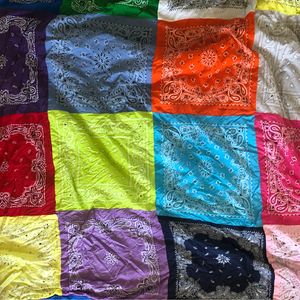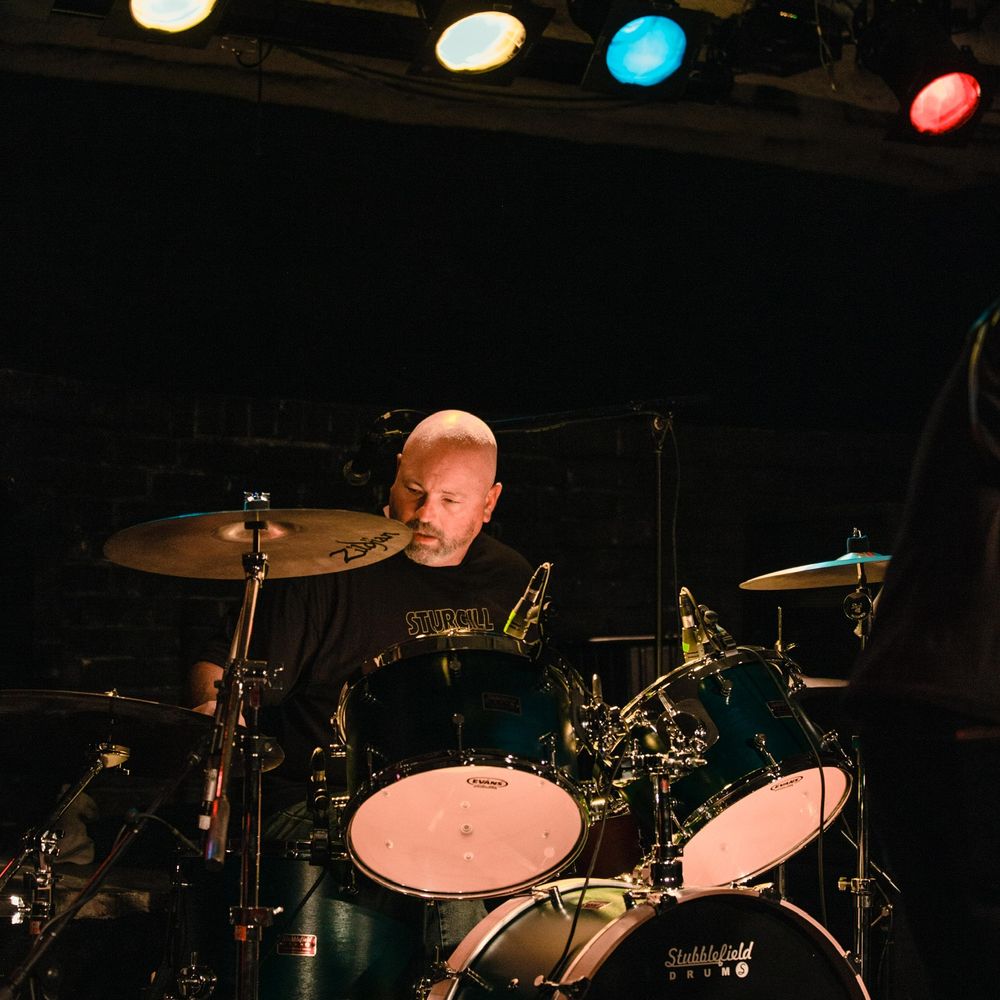 J.R.
Mr Positive
Adam "J.R." Stoffel is the drummer for ToBe Fare. He started his drumming career in his basement when his (now ex) wife bought him a set of drums for Valentine's day in 2006-ish. She's been regretting that decision ever since. JR taught himself how to play, alone, in his basement. When he had the chance to play drums with other people he jumped, and hasn't looked back.
He formed a band with his friends. "Ice House Road" played many dive bars and bull rides, and their music reflected the cowboy lifestyle. Gary Hawthorne joined the band several years later and gave the band a harder edge, a boost of energy, and some new songs.
When Ice House Road began to fizzle out Gary and J.R. started playing small acoustic sets at breweries and bars. Gary on acoustic guitar, and JR on a cajon. The amount of sound emanating from the stage inspired the band name "Big!". It was a lot of sound for just two guys playing acoustic instruments and singing their asses off.
BiG! recorded an album, changed their name, recorded some more songs, and then changed their name again. (try finding a band called "BiG!" on any streaming services, good luck). The new name, "ToBe Fare" is inspired by a little bit more knowledge about how Search Engine Optimization works, and the show LetterKenny (JR's a big fan).
When he's not drumming in ToBe Fare, JR can be found doing a multitude of other really fun stuff. He performs on stage in musical theater, does stand-up comedy, plays disc golf, rides his motorcycle (he's a bit of a badass), and produces his own podcast, Three Things With J.R. which regularly features the rest of the band.
--Gear
JR has used myriad mixed up, hand-me-down drum kits. He finally bought a really nice set of drums that fit his style, big, boomy, and powerful. John Stubblefield is a Charlottesville musician and drum builder, and to get a set of Stubblefields is kind of a big deal around here.
Thanks to the eagle eyes of bassist Bryan McKenzie keeping a close watch on Facebook marketplace, JR was able to score a set of Stubblefields directly from John, a set he had been playing himself for several years. The kick and toms are blue, the snare is red, and, To Be Fare, they sound BiG!
JR uses Zildjian cymbals, and his preferred sticks are the Lars Ulrich signature AHEAD sticks wrapped in a ridiculous amount of grip tape.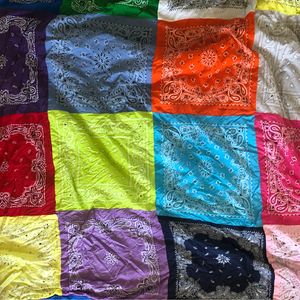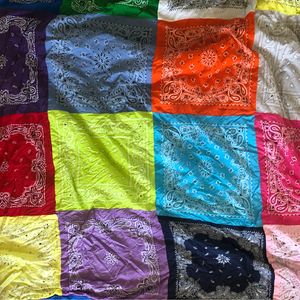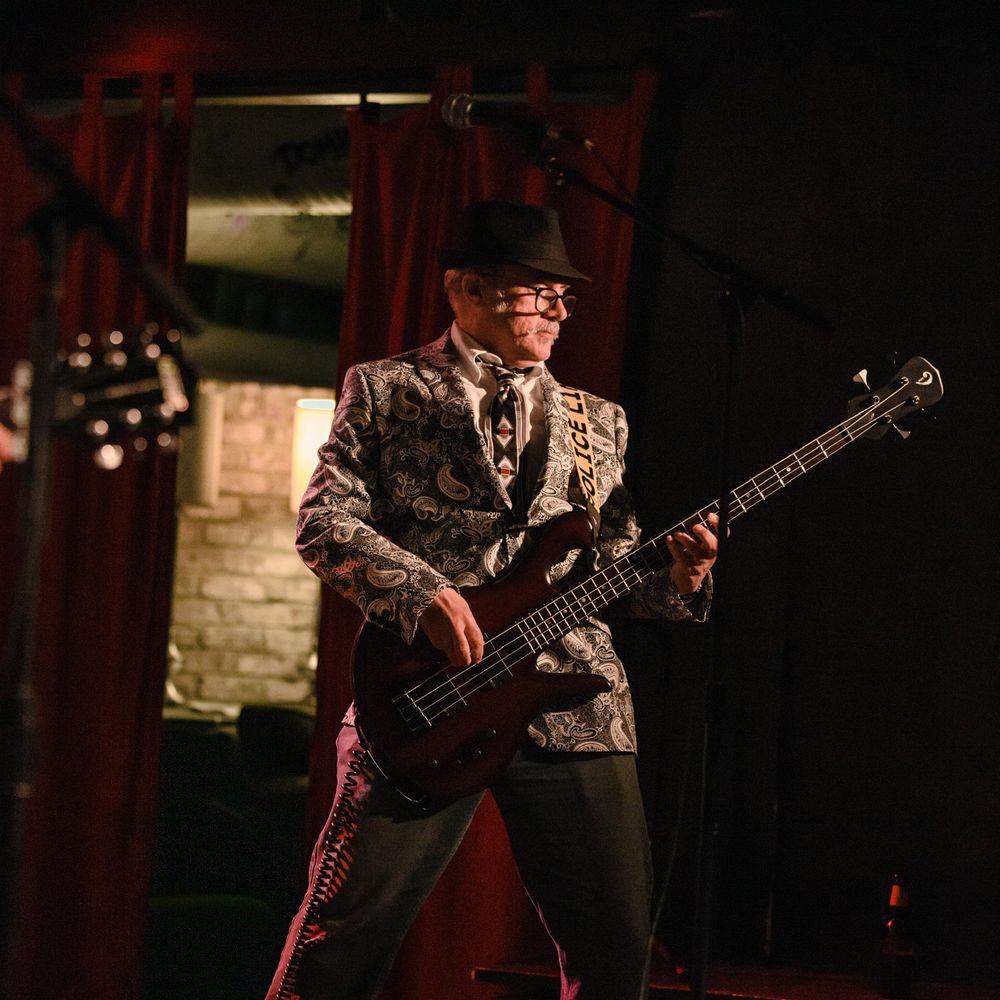 Mac
Allegedly knows what a Bb is
Mac McKenzie grew up in a musical family. His father is a fan of hillbilly music and his mother was an operatic-trained mezzo soprano and classical pianist who could read a staff of choral music and hear the instruments and the voices in her head.
Mac, who also can hear voices in his head, grew up on the sonorous tones of 60s rock stars such as Johnny Rivers, The Mamas & The Papas, The Beatles and The Guess Who. He dreamed of being an ax man with a fine blade like George Harrison but soon discovered he lacked the long, thin, weak and womanly fingers of a guitar princess but possessed instead the muscular stumps of a bass man with fingers that look like Jimmy Dean Breakfast Link sausages
It was all good. It turned out that all Mac really heard, anyway, was the bass. Joe Osborn, Carol Kaye, James Jamerson, Sir Paul Mac, the sounds just came without trying as opposed to the painful contortions it took to play a freakin' F chord.
After learning the notes of the first two strings, Mac was gigging with a high school band appropriately called Noise. He played for a short time in a college band called Band Name Here and then gave it up to focus his time on work and learning the other two strings and playing higher than the fifth fret, which likely drove his first ex-wife to divorce him.
He later helped found the late 80s band Dwarftoss, which gave up its cool name with the lightning bolt 'SS' and two dots over the 'a' to look Satanic, and became a B-side blues band called Bad News.
It was his first really successful bar-gigging band and he got bit hard by the performing bug, immediately running to Walmart to buy a sport coat to go with his POW-MIA black T-shirt and biker boots he wore on stage.
After a 20-year hiatus, during which his attempts to learn cello convinced his second ex-wife to leave him, Mac began playing again in the Central Virginia Blues Society. He joined other members to create the band the band Someday.
Having met Gary years before while hanging out at Charlottesville Music, he casually mentioned that he'd love to play in any band the Gary created. When Gary discovered that Mac knew what the B with the little b next to it meant, he asked him to join BiG and then thebandbig. To be fair, since he was already in the band, he was also asked to be in Tobe Fare.
--Gear
Mac has Goodwill-sourced sport coats, ties and hats to match every one of his several bass guitars because if you can't play good, you should at least look good.
For Tobe Fare, he relies on "Michelle," his Drake Custom Model 7 bass that is named after his third wife, who has yet to grow to hate him.
Give it time.