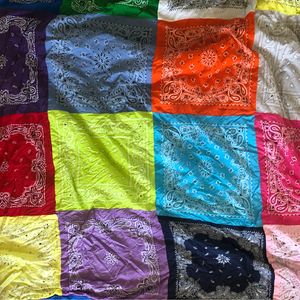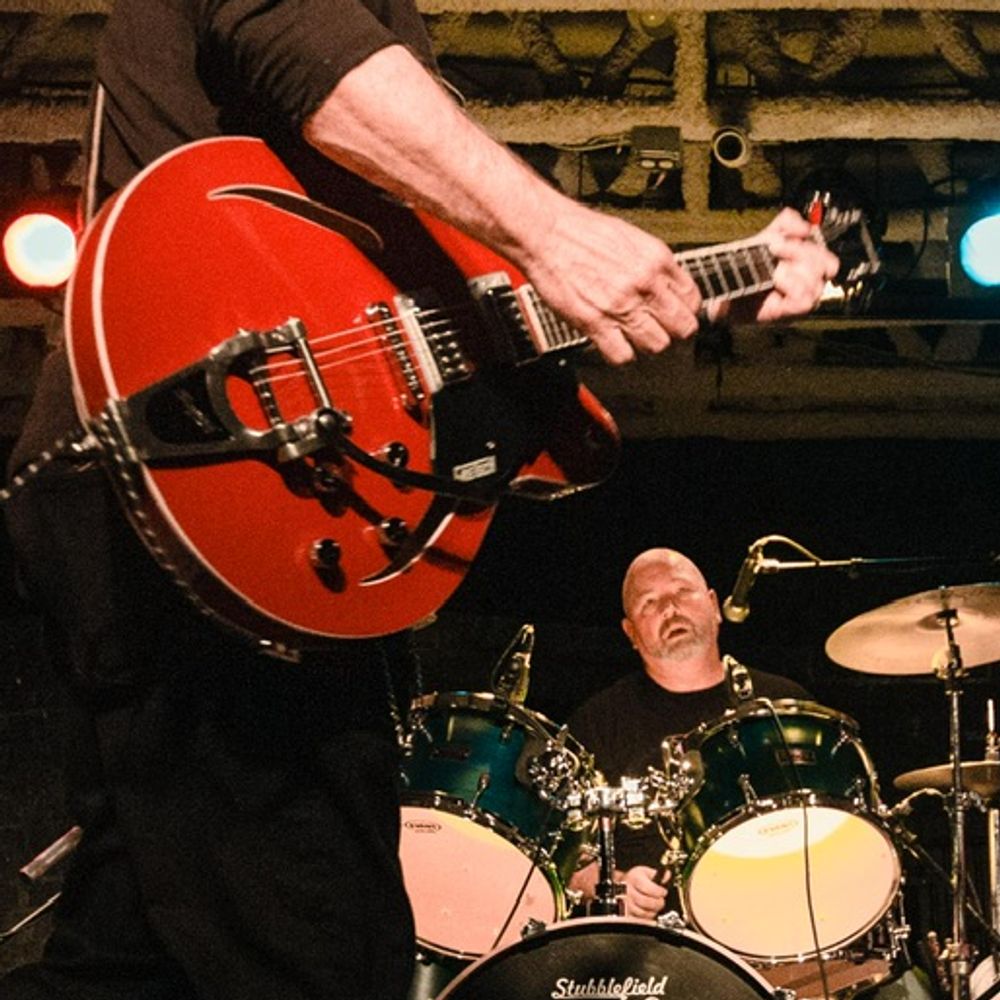 Gary the Gear Nerd
So, Yeah, I'm a gear nerd. But you're here for a reason. Are you a gear nerd too?
The Guitars:
The FareCaster:
My new main guitar is the FareCaster. I resurrected an old Squire Strat that was used as a back-up 20 years ago. It was originally a dual humbucker, wouldn't stay in tune, but really light and the neck was butter. But one day, I realized that I used to be pretty ok at rebuilding/modifying Fenders; so, I stripped it of everything Squire, and built it back to match my needs. I kinda like the Black-on-Black look with Lace Sensor Blue/Silver/Red pickups, black Wilkinson Knife-Edge Tremolo and Black Fender Locking tuners. It now stays in tune, with all the grooviness of a traditional Strat but with beef.
The Gretsch
The BiG! guitar. I wanted to play a Gretsch from the first time I saw Mike Nesmith with the Monkees. (I had a beautiful '61 6117, but stupidly sold it.) But since BiG! was at first a blues band, I needed a "Bluesy" Gretsch anyway and so got the G5620T Electromatic Center Block, to emulate a Gibson 335, but with the Bigsby Tremolo.
It is featured on "People" and I still use it on the "folkier" songs with Tobe Fare. Oddly enough, this one is pretty stock, except for the Vibramate String Spoiler.
The PRS SE Custom
"Back in the 80's when Paul Reed Smith started building guitars, I wanted one – badly. However, each one of his guitars was literally a work of art, and I was neither kind to nor easy on my guitars, so decided to stick with my easy to repair Strats. I ran across this at Stacy's Music, and joined the PRS club almost 30 years later. (And immediately scarred it on the very first gig). The PRS features Seymour Duncan '58 in the Neck and a JB in the Bridge. It was the only guitar used on "small" and is featured on "Brand New Day"
Fender Tele American Standard.
There will be some Tele songs along the way, probably in open tunings. I am still experimenting. All Stock.
Seagull Entourage Acoustic:
Awesome small bodied Acoustic guitar made in Canada. The last copy made of Cherry wood. Used on the Acoustic "small" songs.
Amps:
My go to amp is The Bugera V22 Combo. I use it mostly in 11-watt triode mode.
If I ever get a roadie or a Guitar Tech, (HAHAHAHAHA) I'll probably wheel out my original Yamaha G50 Solid State for a Stereo set up. We tried it in rehearsal and it sounded SWEET.
Pedals:
Franken-pedal has been replaced, (My new integrated board is a Little BiGGer…) so that I could integrate the Boss Synth 1 Pedal and Volume Pedal to control the B3. The others remain steadfast: Boss Chromatic Tuner, TC MojoMojo overdrive, TC Micro-Spark boost, Boss Tremolo, Boss Analog Delay, TC Flashback Delay, Boss Stereo Chorus, Boss Pitch Shifter/Delay, Donner Power supply, and Bugera Channel Switch. Yeah-Yeah-Yeah, I have three delays I am well aware.